One of the greatest autism bloggers EVER has been creating hilarious posts with Ryan Gosling pics and the "Hey Girl" saying. The series has gone viral and now Sunday has turned it into a link up and asked us all to create our own.
So here's Ryan's little message to me…
Linking up with: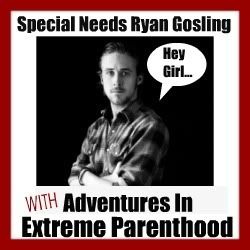 And while we are talking autism, please take a moment to visit Ooph, we are beginning a new series on her amazing site to increase opportunities for tweens and teens with autism. Hope you will join us in our efforts, there will be much more coming soon!
Comments
comments
Powered by Facebook Comments